Positive Discipline & Agak-Amuma Program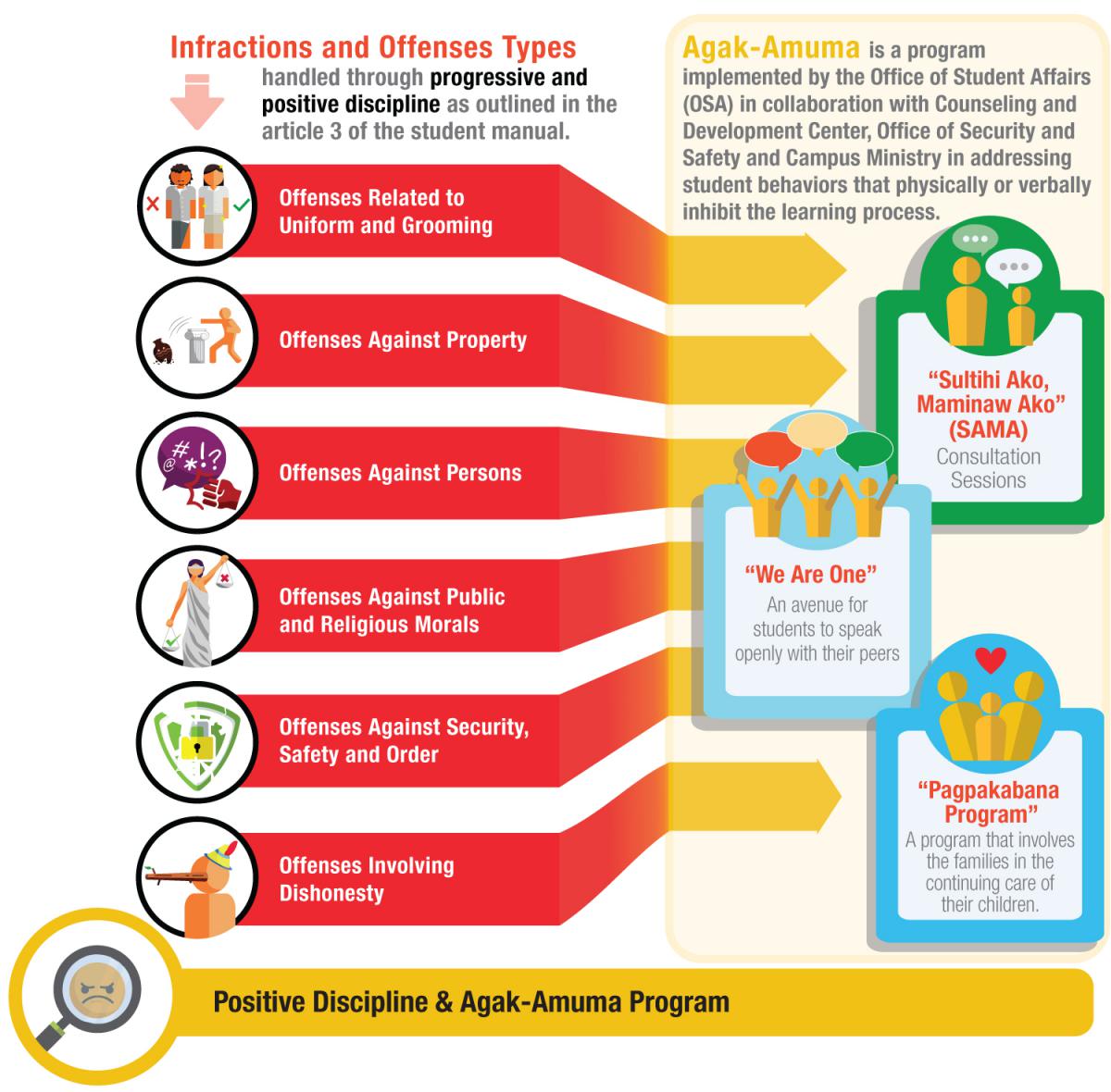 Positive Discipline:
One of the major revisions of the 2018 version of the Student Manual is contained in Article 3, in consonance with the University's directive to change its current ways to discipline.
To our currently enrolled students, please refer to your Student Manual for specific guidelines facilitating the implementation of the progressive and positive discipline policy.
Agak-Amuma Program:
The Agak-Amuma Program is a transformative program offered by the Office of Student Affairs for students who would be needing such a program.  This program is implemented by the office in collaboration with the Counseling and Development Center, Office of Security and Safety, and the Campus Ministry in addressing student behaviours that physically or verbally inhibit the learning process.  In this program, students will be able to talk about their issues, actions, plans and boundaries.
Activity Code
Name of Activity
1st year
2nd year
3rd year
4th year
1st sem
2nd sem
1st sem
2nd sem
1st sem
2nd sem
1st sem
2nd sem
AAP 1
Sultihi Ako, Maminaw Ako
/
/
/
/
/
/
/
/
AAP 2
We Are One Association
/
/
/
/
/
/
/
/
AAP 3
Pagpakabana
/
/
/
/
/
/
/
/